Description
Who's it for?
Those looking for a super lightweight paddle with extreme durability. 3 pieces so fits in backpack.
Carbon shaft, blade and handle (50% carbon/ 50% resin) , 3pc , 180cm to 220cm, 3pc
The curve of this paddle's carbon hybrid blade is performance-enhancing, and the shaft has a dynamic flex that will put extra spring and energy into your stroke. The blade shape follows a teardrop design with a single dihedral that allows water to flow evenly off each side, whilst the double concave adds stability creating a smooth stroke and reducing blade flutter in the water. The structural foam core reduces weight whilst adding rigidity to the paddle.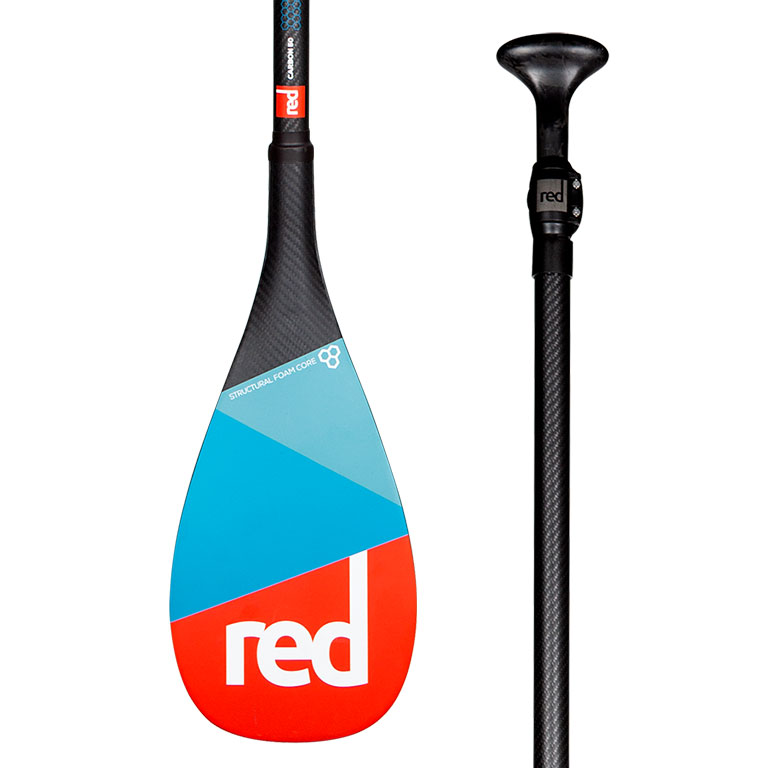 Just received the Carbon 50 Paddle. Was really impressed with the transfer of power from my stroke to the blade. Made a huge difference in my overall travel speed. Super happy with the purchase.